ART × ISLANDS
After taking in the architectural beauty of the Nezu Museum in Aoyama, an area with no shortage of famous architecture, take a trip to see Ritsurin Garden, a beautiful Japanese garden. Next, embark on a sea voyage to tour the islands and art of Setouchi, an area known for the Naoshima and Teshima islands, where nature meets contemporary art.

Official Tokyo Travel Guide
http://www.gotokyo.org/en/

Local government official website
https://www.my-kagawa.jp/en/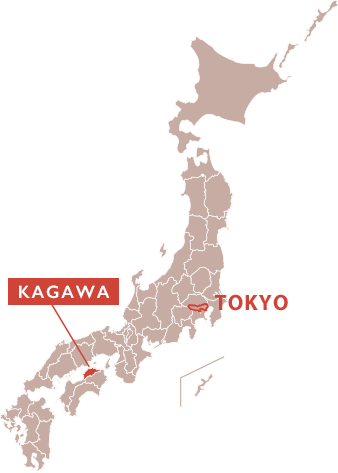 COMING SOON!
Two people are traveling this route right now!
Their travel reports will be posted soon.
Paris Charles De Gaulle Airport
JAL046 Examine the directions from your country
Haneda Airportmore
The airport serves as an air gateway for Tokyo. The passenger terminal is filled with various commercial facilities, and visitors can command a panoramic view of Tokyo Bay from the rooftop observation deck, so that every one, even those who are not flying, can enjoy the terminal.
Tokyo Metropolitan Area
Day
1
TOKYO
Akihabaramore
Known by the nickname Akiba, Akihabara, or the area mainly around Chuo Street and Kanda Myojin Street, is known as one of the world's largest electronics towns. The area is dotted with stores of various sizes, from major retailers carrying the latest computers and smartphones to small stores carrying parts for electronics. Akiba is also known as a Mecca for otaku from around the world who love to hang out at shops carrying Japan's latest anime, comics or idol goods, or maid themed cafes. The spot under the elevated tracks of JR Akihabara Station has been transformed into a new destination through redevelopment. Just a short walk from the main street is Kanda Shrine, which has been around for close to 1,300 years.
JR Yamanote Line
Akihabara → Harajuku
About 30 minutes / 200 yen
Harajuku Takeshita Streetmore
Harajuku's main street loaded with kawaii goods from across Japan. This 350-meter long street is lined to the brim with shops selling fashion items, sundries, crepes, print club machines, and 100-yen shops for the young, among others. The street is often crowded with people, including many foreign visitors, on the weekend and summer vacation. There are also back alleys lined with popular restaurants that have lineups to get in. The Harajuku Tourist Information Center is located near the intersection at the end of Takeshita Street.
About 20 minutes
Nezu Museummore
The museum was founded in 1941 to preserve and display Japanese and East Asian antique art from the collection of its founder, Nezu Kaichiro, a businessman whose career included being President of the Tobu Railway Co., Ltd.
It reopened in October 2009, newly designed by Kengo Kuma. The expanse of this open, relaxing space is an enjoyable place to appreciate art.
The lush 17,000 square meters of Japanese garden creates an oasis in the city, where visitors can take pleasure in the passage of the seasons.
Tokyo Metro Ginza Line
Omotesando Station → Akasakamitsuke Station
Tokyo Metro Marunouchi Line
Akasakamitsuke Station → Tokyo Station
30 minutes / 200 yen
Haneda Excel Hotel Tokyu
Day
2
SHIKOKU(TAKAMATSU)
Haneda Airport
JAL (JAL Japan Explorer Pass) Show details
Takamatsu Airportmore
Takamatsu Airport is the port of entry for air travelers to Kagawa Prefecture and currently has three domestic routes (Tokyo (Haneda, Narita), Okinawa) and three international routes (Seoul, Shanghai, Taipei). With a total of six active routes, many people use this very convenient airport.
At the 1st floor Takamatsu Airport Information Center (Tourist Information Center), in addition to multi-lingual guidance, visitors can receive free Wi-Fi cards and Kagawa Prefecture tourist information.
About 45 minutes
Kotohira-gu Shrinemore
A god of the sea known as "Konpira-san of Sanuki" from long ago. From the shrine road entrance, there are 785 stone steps to the main shrine and 1,368 stone steps to the rear shrine. There are many historical sites and cultural properties on the road leading up to shrine.
A road to the rear of the shrine has vegetation that changes with the seasons, such as cherry blossoms in the spring, azaleas in the early summer, and red foliage in the autumn. Here, the eternal flow of time flows unchanged, gently into the future.
The area nearby is dotted from Important Cultural Properties, such as the Konpira Grand Theatre (Kanamaru-za) and a tall lantern tower. In addition, the town itself, with its retro Showa townscape, exudes a nostalgic atmosphere.
Kotoden Kotohira Station → Takamatsu Chikko Station
About one hour / 620 yen
About 18 minutes
Daiwa Roynet Hotel Takamatsu
Day
3
Daiwa Roynet Hotel Takamatsu
Walk
About 5 minutes
Shikoku Kisen Ferry, Takamatsu - Naoshima route
Takamatsu → Naoshima (Miyanoura)
About 50-60 minutes / 520 yen (990 yen roundtrip)
Naoshima more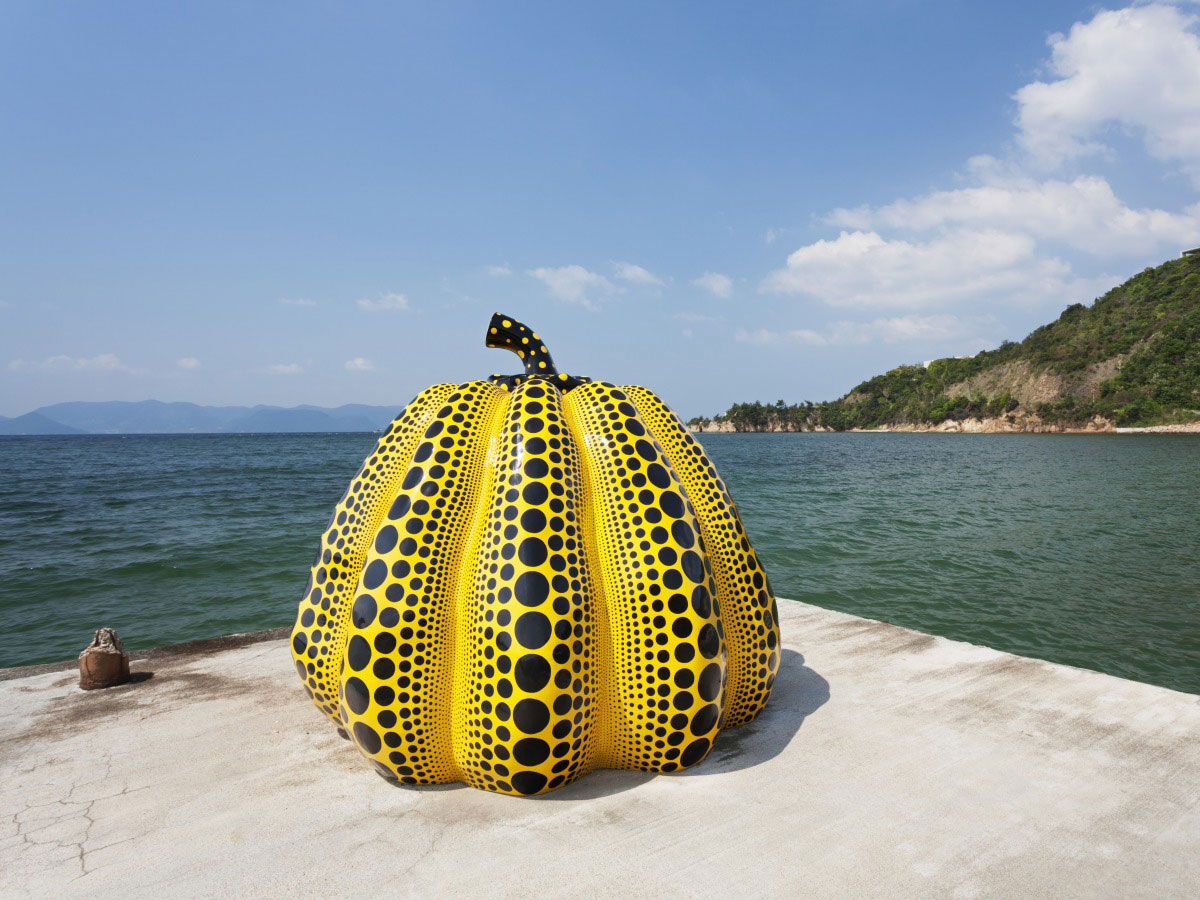 Naoshima is a beautiful island in the Seto Inland Sea with a blending of nature, art, and architecture. Visitors can see the beauty of the Setouchi island archipelago blended with art attractions such as the Benesse House Museum, the Chichu Art Museum, and the Art House Project. This island is full of unique charm that can only be experienced here.
Set against the backdrop of the beautiful islands of Seto Inland Sea, the Setouchi Triennale international contemporary art festival is held once every three years.
Teshimamore
From the Mt. Danyama Observatory, visitors have a 360-degree view of the Seto Inland Sea all the way to the Shikoku and Chugoku areas. This is also a great vantage point to see the approximately 9 hectares of the Karato rice paddies sprawled out along the hillside.
In addition to the eye-popping blue of the sea and the white sands of bathing beaches such as Mikogahama, the island is also a home to art. Various art attractions include rare museums (Teshima Art Museum, Teshima Yokoo House) and the Les Archives du Cœur heartbeat archive. Olives are the local specialty product and Teshima has Asia's largest olive plantation.
Teshima Ieura Port → Shodoshima Dosho Port
About 35 minutes by high-speed boat / Adult 770 yen, Child 390 yen
Bay Resort Hotel Shodoshima
Day
4
Bay Resort Hotel Shodoshima
About 35 minutes
Twenty-four Eyes Movie Villagemore
Overlooking the Seto Inland Sea, the village was the outdoor set for the movie Twenty-Four Eyes.
A step inside transports you back to the early Showa era and the Tsuboi Sakae memorial museum and the theater that played Twenty-Four Eyes. Enjoy the school lunch set with its old fashioned alumite tableware.
The village also features a 1950s golden era of Japanese film gallery, a display of the movie Yokame no Semi (Rebirth) in the Kinema no Iori, plus a seasonal flower garden.
Kusakabe Port
About 25 minutes
Takamatsu Port
About one hour / Adult 690 yen, Child 350 yen
Ritsurin Gardenmore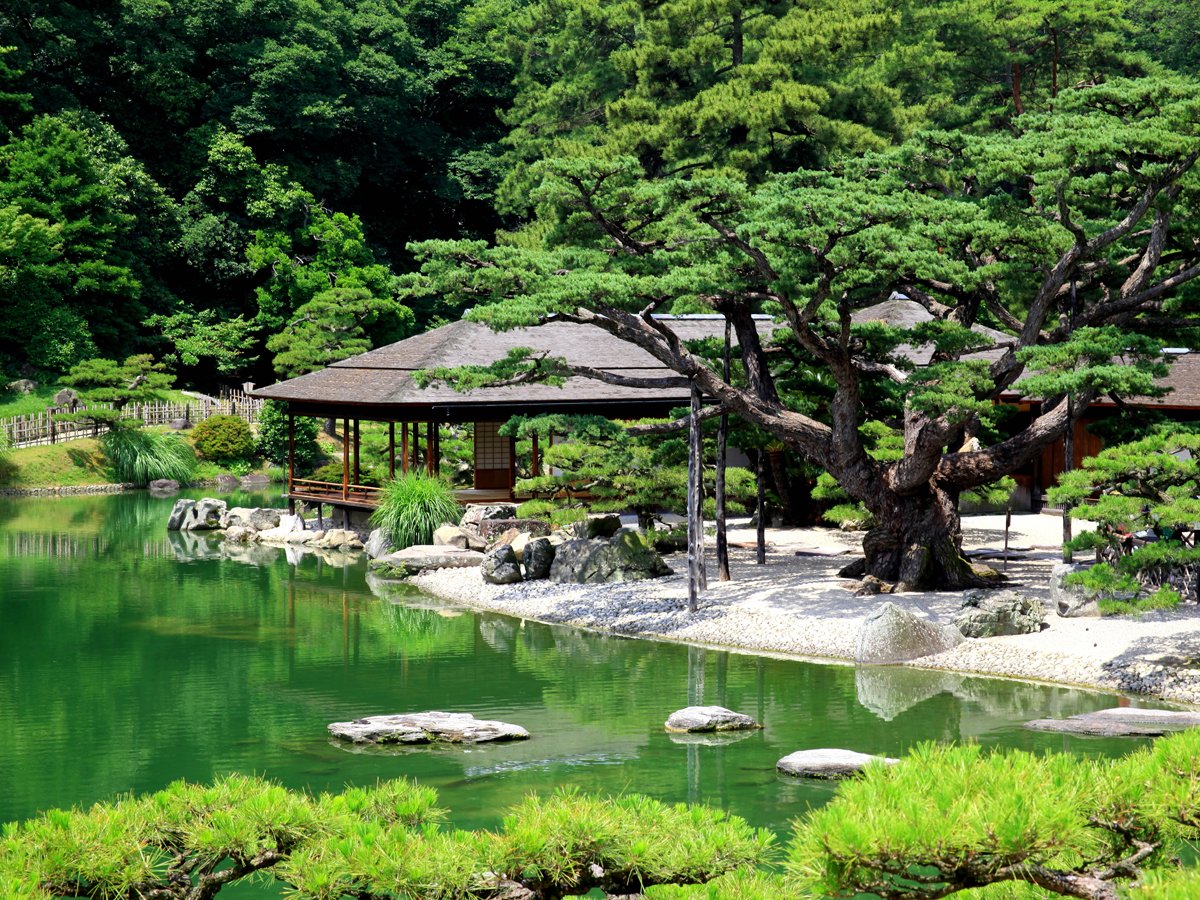 A garden that has remnants of stone arrangements made with methods from the Muromachi era (14th-16th centuries), Ritsurin Garden was built to be used as a villa by successive feudal lords of the Takamatsu Domain in Sanuki during the Edo period, taking over 100 years to complete.
More recently, the garden has been designated a Special Place of Scenic Beauty and is also an Important Cultural Property. It also has a three-star rating in the Michelin Green Guide Japan travel guide, signifying that it's worth travelers' time to pay a visit. This and other high praise from in and outside Japan proves this is one of the nation's foremost daimyo (feudal lord) gardens, and the beautiful scenery inside will continue to be safeguarded.
limousine bus
About 30 minutes / 680 yen
Takamatsu Airport
JAL (JAL Japan Explorer Pass) Show details
Haneda Airport
Other recommended route in same area