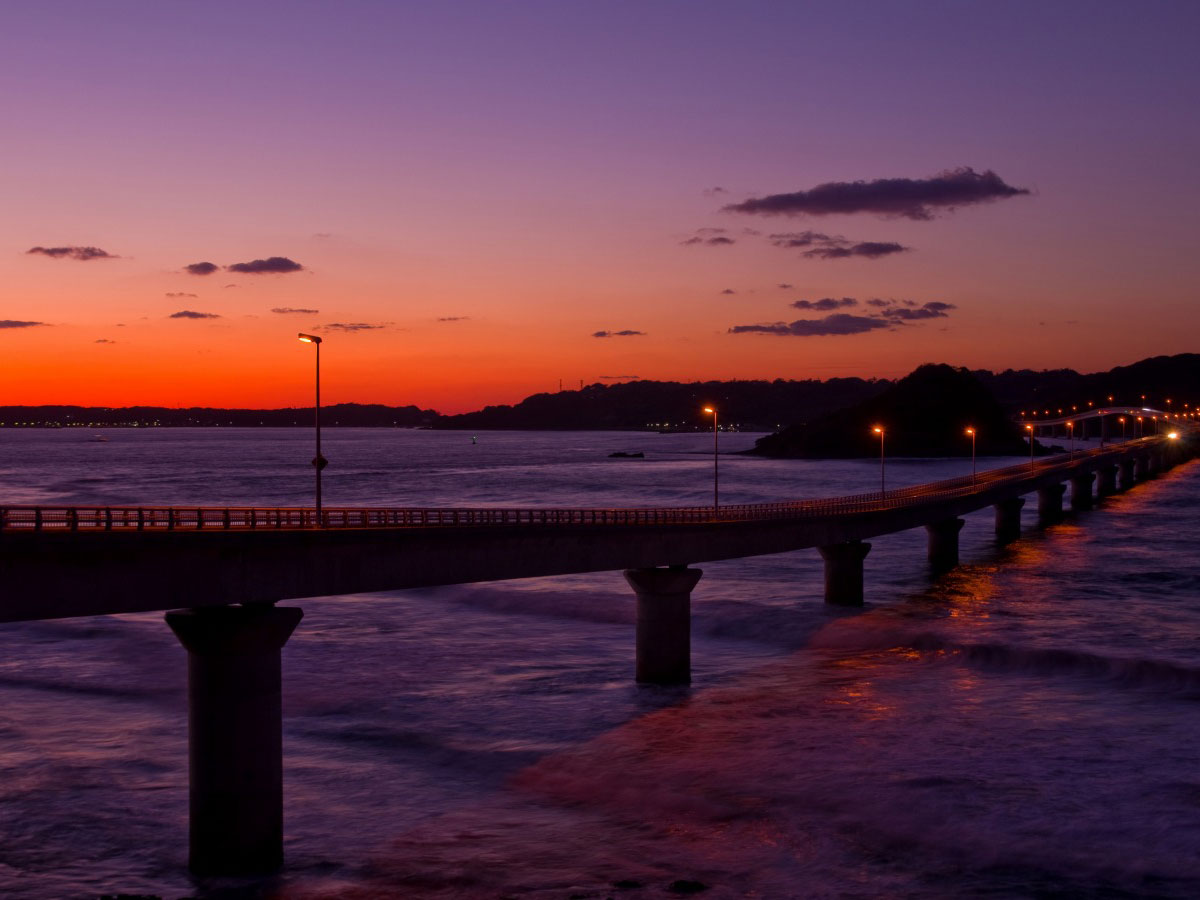 The marvelous prospect of the Tsunoshima Ohashi Bridge over the "Amagase" cobalt blue sea has enchanted a lot of tourists. Since its inauguration in 2000, the bridge also served as the shooting place for numerous movies, commercial messages and television programs. As a toll-free bridge connecting remote islands, it is one of the longest in Japan, extending over a length of 1,780 meters.
More Information about Tsunoshima Ohashi
Street address

Tsunoshima, Hohoku-cho, Shimonoseki-shi

About YAMAGUCHI
Access

Route1

15 minutes by bus from JR Sanin Main Line Kottoi Station

Route2

30 minutes by bus from JR Sanin Main Line Takibe Station
Opening Hours
Closed
Best season

All year
Point

Tsunoshima, where you can watch the sun setting in the Sea of Japan as well as the star-filled night sky, is part of the Kita Nagato Kaigan Quasi-National Park. The island is the northern limit of distribution of crinum asiaticum var. Japonicum, or crinum, and on the western tip of the island stands the Tsunoshima Lighthouse still in active service. It is also recognized as the "Lighthouse for Lovers (Koi-suru Todai)" and one of the "Three Most Beautiful Night Lighthouses Japan.