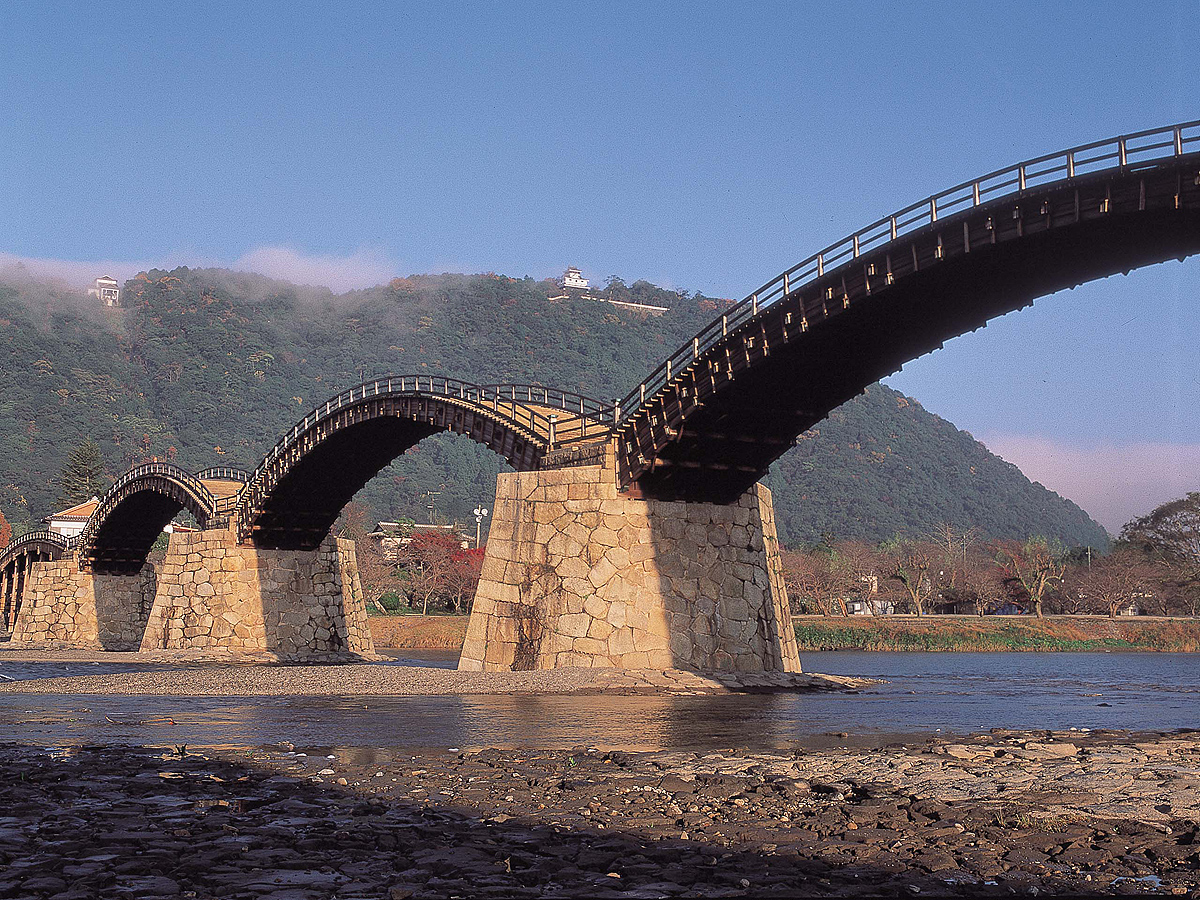 Kintaikyo was built in 1673 and is a wooden bridge symbolic of Japan. The bridge is a series of five wooden arches, a rare sight even outside Japan. It is the culmination of masterful techniques and this tradition lives on through the replacement of the bridge rafters.

There are many tourist attractions nearby, including historical buildings such as Iwakuni Castle, the Old Mekata Family's House, and the Nagayamon Gate of the Kagawa Family, as well as art and history museums like the Iwakuni Choko-kan Museum, the Iwakuni Art Museum, and the Iwakuni Shirohebi (white snake) Museum.

The Iwakuni Shirohebi Museum, in particular, is a National Natural Monument and the only place in the world that the "Iwakuni white snake" inhabits. Visitors can learn about the life and history of white snakes through games and scale models.
More Information about Kintaikyo Bridge
Street address

1 Iwakuni, Iwakuni City, Yamaguchi

About YAMAGUCHI
Access

Route1

From JR Iwakuni Station, take the Iwakuni Bus (about 20 minutes.); get off at "Kintaikyo"

Route2

From JR Shin-Iwakuni Station, take the Iwakuni Bus (about 10 minutes.); get off at "Kintaikyo"
Opening Hours

All day
Closed

Open all year
Best season

All year
Point

Looking up at the bridge from below, you can see the "kumiki" technique at work where almost no nails are used and the structure is assembled with wrapped metal and staples.