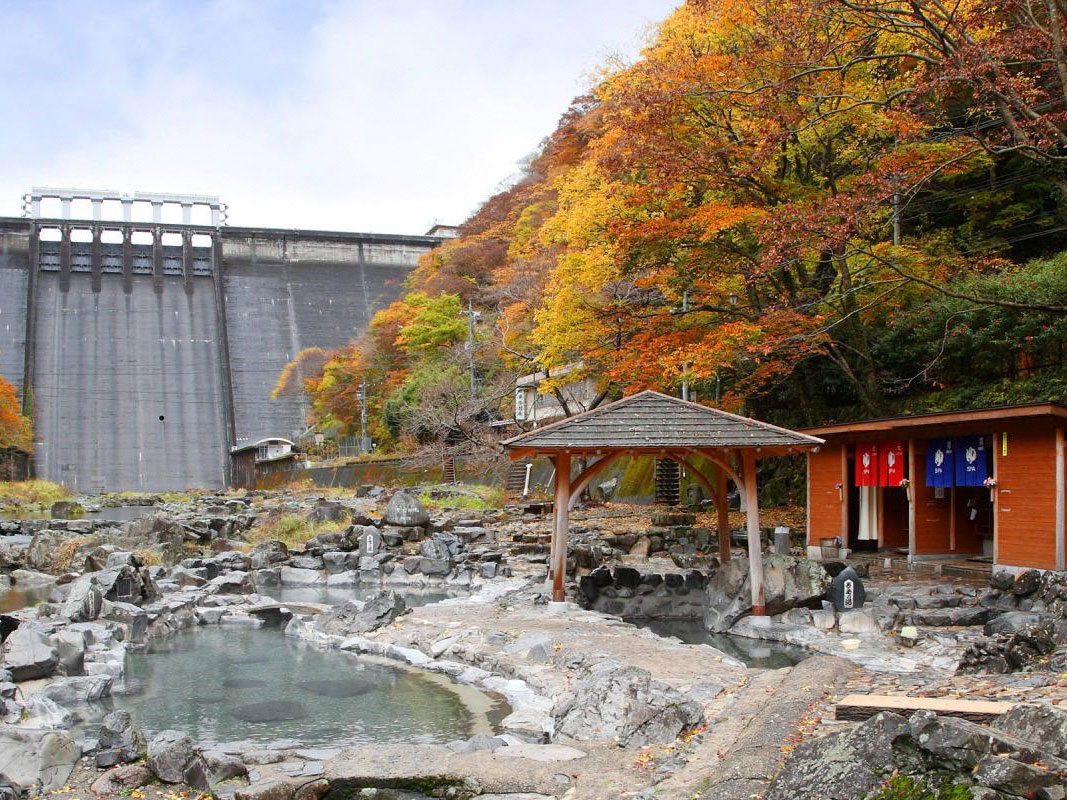 Enjoy Sunayu to the fullest! A naturally-formed large open-air bath whose water wells up from the riverbed.
Located beneath the Yubara Dam, Sunayu is a popular onsen that stretches along the bank of the Asahi River. The hot water is plentiful, offering a high quality, alkaline-rich spring water that feels smooth on the skin. Yubara Onsen is a symbol of its town, earning it the title of "The Yokozuna of the West" by the Japan Open-air Hot Spring Rankings. Furthermore, these hot springs can be enjoyed at different temperatures for various purposes, such as beauty and smooth skin, healthy babies and lifespan longevity.
More Information about Yubara Onsen
Street address

Yubara Onsen, Maniwa City, Okayama Prefecture

About OKAYAMA
Access

Take the Yubara Onsen/Hiruzen Kogen bus from JR Chugoku Katsuyama Station for "Yubara Onsen" bus stop (Approximately 35 minutes).
Opening Hours

Open 24 hours a day
Closed

Sunayu: Closed every Wednesday morning. Closed 10:00–16:00 on the first Friday of the month. Closed 9:00–14:00 on December 27.
Best season

All year
Point

There are various activities to experience, such as soba noodle making, wood working classes, spinning top painting, and glasswork (each require a reservation).
You can also view the Giant Salamander, a protected endangered species.