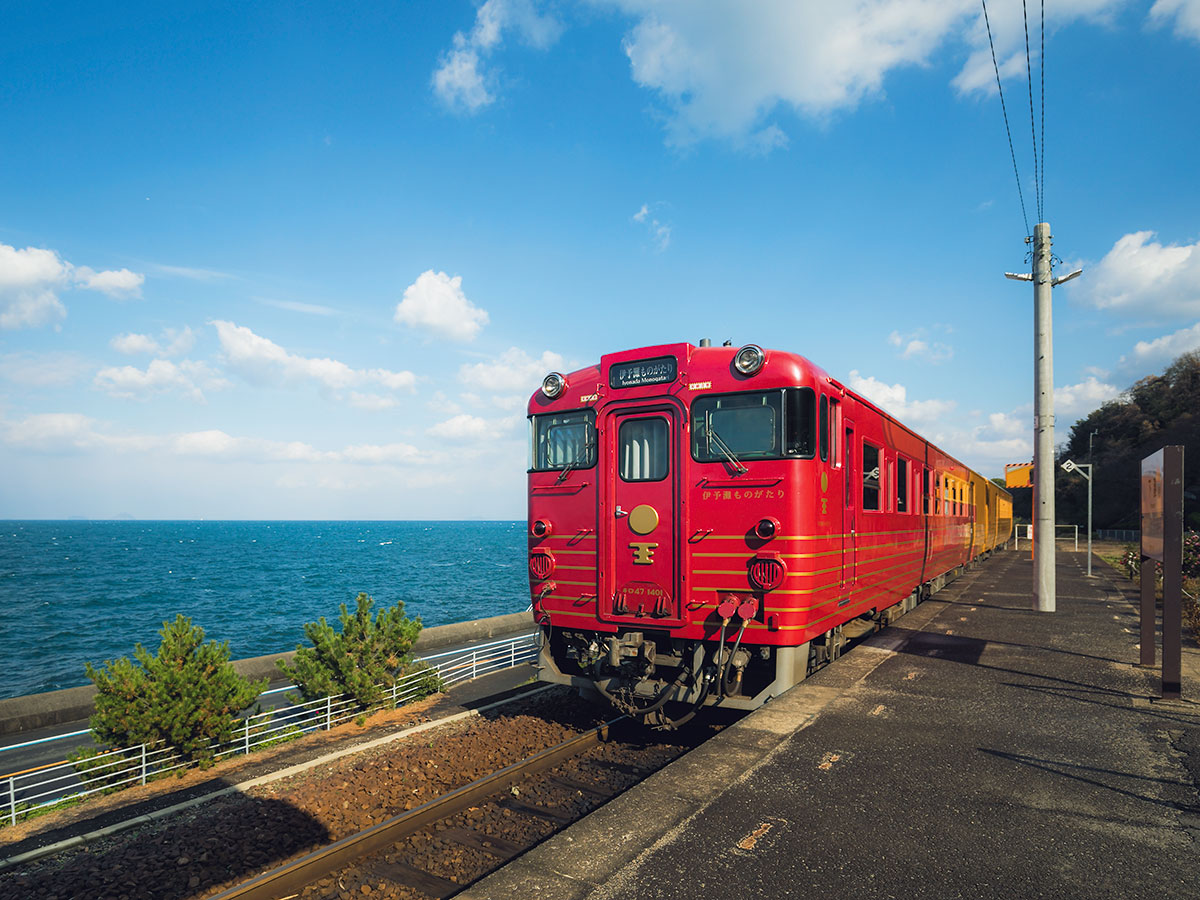 The sightseeing train that makes two round trips a day between Matsuyama and Iyo-Ozu/Yawatahama. Sitting on roomy seats in the train with the "retro-modern" interior creating a tranquil atmosphere, passengers can enjoy attractive scenery from the train window during all four seasons, as well as meals rich with fresh local ingredients. The hospitality of exclusive attendants and the genuine welcome from people along the line warm the hearts of passengers.
More Information about Iyonada Monogatari
Street address

About EHIME
Access
Opening Hours

Matsuyama ⇔ Iyo-Ozu
Leave at 8:26 Arrive at 10:28
Leave at 10:51 Arrive at 13:12
Matsuyama ⇔ Yawatahama
Leave at 13:28 Arrive at 15:52
Leave at 16:06 Arrive at 18:28
Closed

Weekdays
But changes by season
Best season

May, Oct.
Point