Oki Islands UNESCO Global Geopark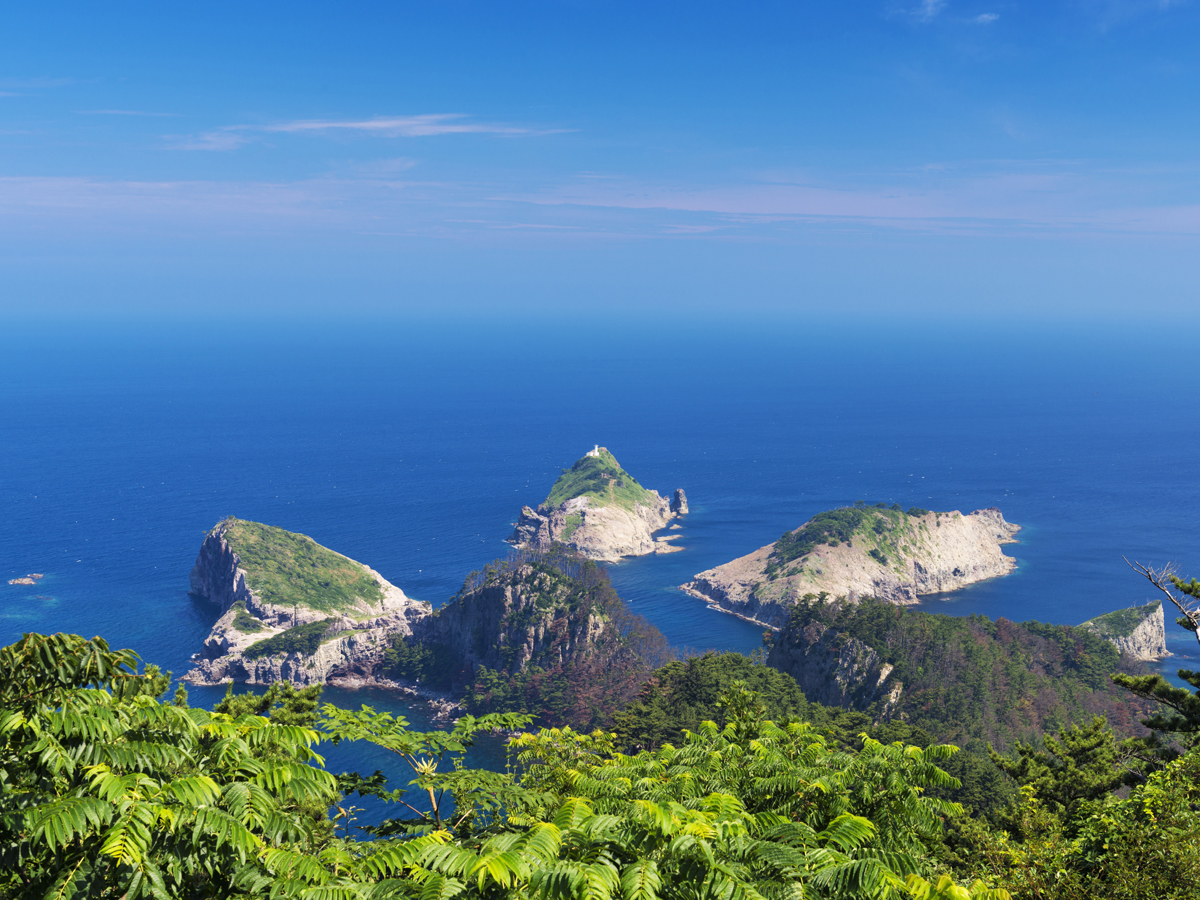 ©AFLO
The Oki Islands UNESCO Global Geopark consists of four inhabited islands and a collection of around 180 uninhabited islands. The geopark offers visitors easy access to experiences that cultivate understanding of the connections between the geology of the land that has existed for hundreds of millions of years, the unique ecosystems of that land, and the lifestyles and traditions of the people who have lived and continue to live there.
The Oki Islands developed through a series of stages, from being a part of the Eurasian Continent, to sinking to the bottom of a lake on the continent, then being joined to Shimane Peninsula, before becoming separated from the mainland around 10,000 years ago to form islands. This gave birth to its unique ecosystem and culture. The islands are not only blessed with the delicacies of the sea, but the Kuniga Coast, Sekiheki (Red Cliff), Rosoku-jima (Candle Island) and other geological features bear testimony to the dynamic, grand geohistory of the islands, which is simply breathtaking !
Things that would never be found anywhere else are run-of-the mill on the islands. These include plants found in Hokkaido coexisting with those found in Okinawa, or alpine plants blossoming on the coastline. The islands are full of charms that make visitors want to keep coming back the more they find out about them, such as the Dangyo-no-taki Waterfalls, the Chichi sugi Japanese cedar, and other natural wonders, as well as the culture of the islands, including Ushi-tsuki (Bull Sumo) and the Fukuura Tunnels.
Street address

24 Shioguchi, Minato-machi, Okinoshima-cho, Oki-gun, Shimane
(Oki Islands UNESCO Global Geopark Promotion Committee)
Access

Route1

Rent-a-cars and sightseeing taxis are convenient for traveling on the islands.
The cost is around 6,500 yen per hour.

Route2

The inter-island ferries are convenient for moving between the three Dozen islands
Opening Hours

8:30-17:15
Closed
Fee
Website
Best season

Apr., May, Jun., Jul., Aug., Sep., Oct., Nov.
Point